M
ake 'Em Laugh: 35 Years of the Comic Strip, the Greatest Comedy Club of All Time! 
by Jeffrey Gurian (Author), Richie Tienken (Author), Chris Rock (Introduction) – Order Jeffrey's Book
Once in a lifetime a venue comes along that changes show business dramatically, that fosters growth and camaraderie, experimentation and freedom. The Comic Strip is one of those places, andMake 'Em Laugh is an inside look at how it all happened, straight from the mouths of the stars who built their careers on its stage. Owner Richie Tienken and a wealth of comics open their hearts and souls to share their most intimate memories, the laughs and tears, the good times and the bad, in order to paint an all-encompassing, behind-the-scenes history of this iconic club. Interviews include famous comedians, such as:
• Jerry Seinfeld
• Gilbert Gottfried
• Paul Reiser
• Lisa Lampanelli
• George Wallace
• Billy Crystal
• Jim Breuer
• Susie Essman
• Lewis Black• Ray Romano
• And many more!
Relive the excitement as these comics explain how they came to belong to the Comic Strip family, and how they went on to enjoy huge careers, bringing laughter to millions of people all over the world. This book is a must for any comedian or comedy lover's library!
To order an autographed copy with a personal message to anyone you want, directly from Jeffrey contact us.
Comedy Central used Jeffrey's photo to help promote the new season of Kroll Show.
Jeffrey launches Comedy Matters Radio on Sirius XM with Ron and Fez, Raw Dog Channel 99!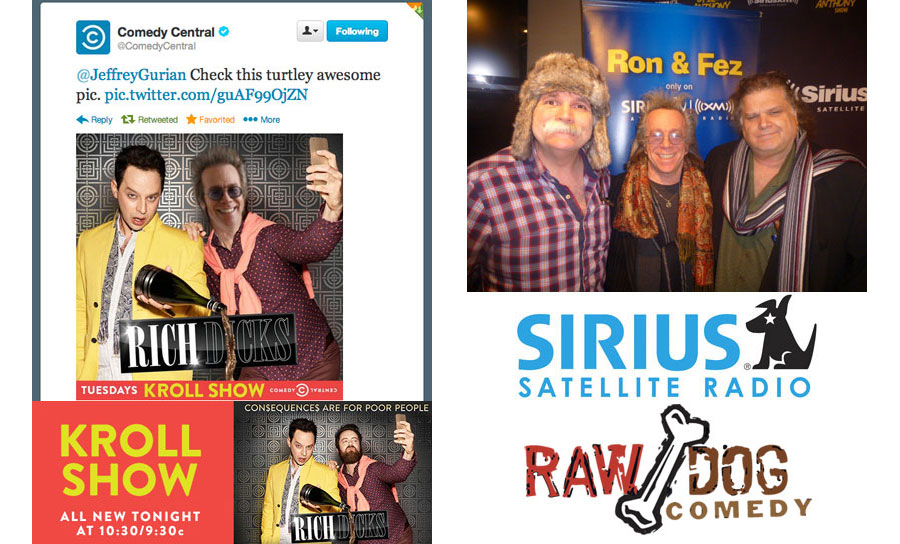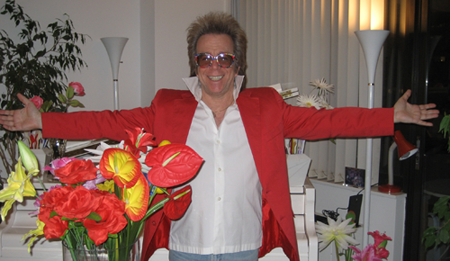 Jeffrey Lee Gurian, (born December 29, somewhere during the 20th century) is an American comedy writer, stand-up comic, host, author, producer, director, media personality, doctor, Assist. Clinical Professor at N.Y.U. in the Oral Medicine-Oro-Facial Pain Department, lecturer, and Spiritual Healer who discovered a cure for Stuttering, which he used to cure himself of that affliction.
Gurian decided at the age of 12 that he wanted to become a dentist and he was already writing comedy. While a student at Temple University School of dentistry he contrived a way to get backstage to meet his idol Woody Allen, who was starring on Broadway at the time in a play called "Play It Again Sam"! Read More….